Last night the Golden State Warriors won the NBA Finals in Game 6. Then shit got strange. Andre Iguodala won the Finals MVP, basically snatching it from the more deserving Matthew Dellavedova. Dellavedova's scoring. His defense. His hustle. His bustle. His bravado. His machismo. His fundamentals. His poise. His swagger. Dellavedova was the best player in the NBA Finals and it wasn't even close.
Dellavedova single-handedly crippled Steph Curry. Rendered him useless. Dellavedova made Curry look like the Monstars stole his talent to beat to Toon Squad. Iguodala played fine or whatever but Matthew Dellavedova is the new king of the NBA.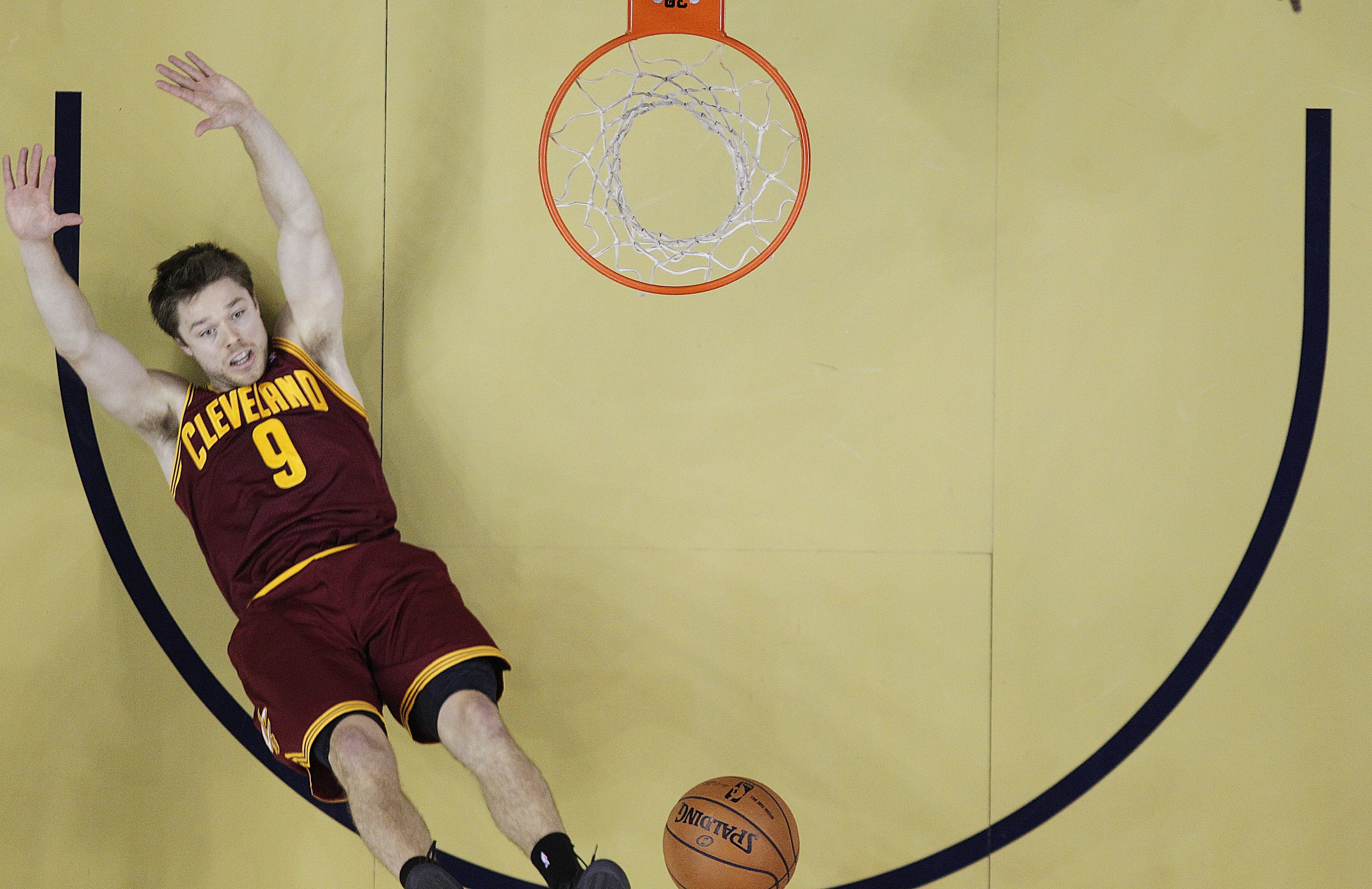 Matthew Dellavedova pretty much dragged a team of scrubs to the finals. They would have been swept if it weren't for Delly. When Kevin Love and Kyrie Irving went out with injury, it became Dellavedova's team and he did everything he could to keep the AWFUL Cavaliers in this series.
Andre Iguodala didn't start a single game the entire season because he wasn't good enough. Matthew Dellavedova CHOSE to come off the bench in respect to the competition. It would be completely unfair if he played 40 minutes a game. Every Cavs game would be a total blowout. Borderline unwatchable. Dellavedova respects the fans and wants them to see competitive basketball. Dellavedova respects Wilt Chamberlain and doesn't want to break his 100 point in a game record.
I could run through the stats but intangibles cannot be measured with sabremetrics or any of that bullshit. The heart of a gladiator and the mind of a sadistic viper. Dellavedova is the MVP of everything.
He even made the players around him look good and they were TERRIBLE. As a Knicks fan, it hurt my chest watching JR Smith and Iman Shumpert running around out there until I quickly realized they have no place on a basketball court in any capacitiy. Dellavadova played with those scrubs and still managed to win a couple games this series.
Oh and as far as that peasant LeBron James goes, I'll let this fantastic journalist take it from here:
SEE ALSO: Woman Crush Wednesday: Sonya Curry